2023. 11. 18.
RRIzing Lab works on the transformation of HEIs - CoP Workshop by CATALISI project
The Co-Change Labs live on! The RRIzing Lab at the Faculty of Agriculture (PFNS), University of Novi Sad, contributed their open access and gender equality insights to a workshop for the transformation of Higher Education Institutions (HEIs).
Co-Change was kindly invited by the Horizon Europe funded CATALISI project to contribute to the online workshop "Institutional transformation of HEIs in R&I and inspiring examples from previous European funded project", which aimed to establish a Community of Practice.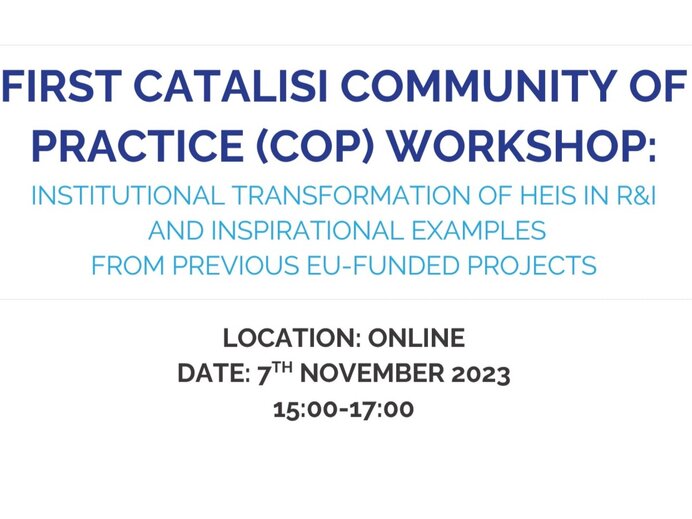 At the workshop, Mila Grahovac from PFNS's RRIzing Lab shared impactful outcomes and insights of the recently concluded Co-Change project and especially the RRIzing Lab. The achievements extend beyond the project completion with ongoing positive ripples in gender equality and open access practices - a beacon for fellow RPOs.