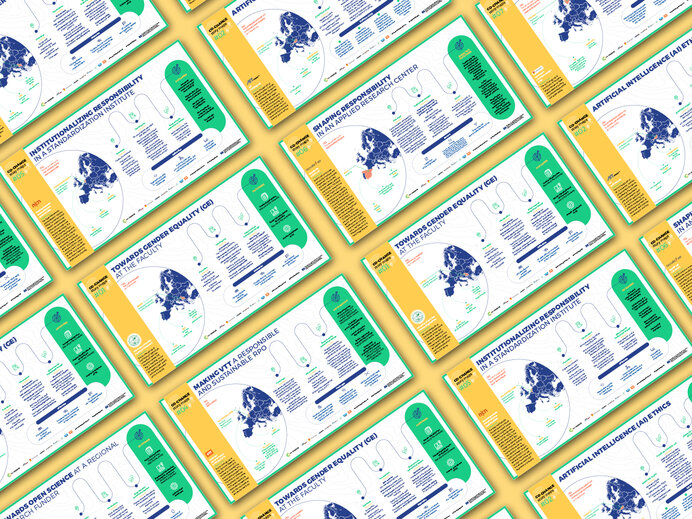 OUR INSTITUTIONAL CHANGES
The Change Labs, established at research performing and research funding organisations and at universities, are organisational spaces for building transformative capacity and leadership in the areas of RRI. The changes they have been making in their organisations are illustrated on one-page infographics which we call story maps. Click on the title to see how the Change Labs arrived at the institutional changes.
---
FIND US ON ZENODO
We set up our Zenodo community, an open access research data repository, to make the project's research content and deliverables visible. You find there our deliverables, policy briefs, publications and other project-relevant materials.
---