2023. 02. 08.
We celebrated our final conference
We could welcome around 100 participants (in person and online) at our final conference held in the historical downtown of Budapest. Over 30 speakers joined us from the Co-Change Project community and beyond, from Europe and beyond. We didn't discuss only the project's outcomes but several inspiring and insightful issues related to RRI.
We had the final conference on the 6th and 7th of February. We consider it a great success as almost 50 people traveled to the capital city of Hungary to join us and nearly as many joined online for the streamed sessions from the research community, the academia, and the innovation ecosystem.
It was very inspiring to hear what people dedicated to responsibility think about the future of the Responsible Research and Innovation (RRI) approach and the practical side of the implementation of it into their daily routine at work.
We were able to reassure each other that we should and we would continue our journey in RRI.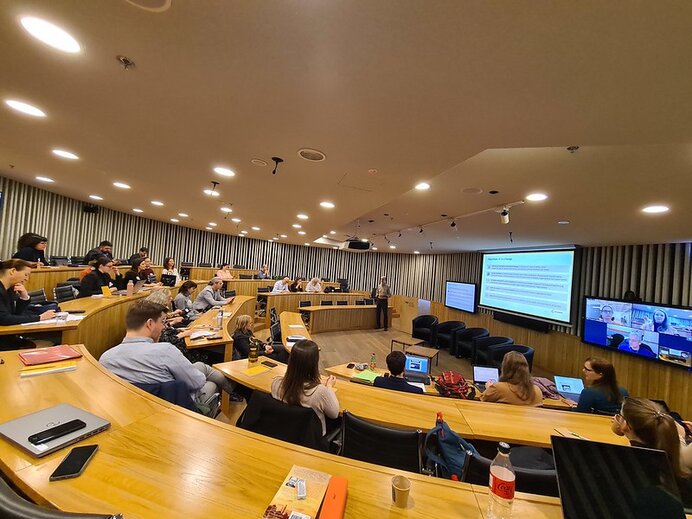 Keynote speech by the project coordinator, Peter Biegelbauer.